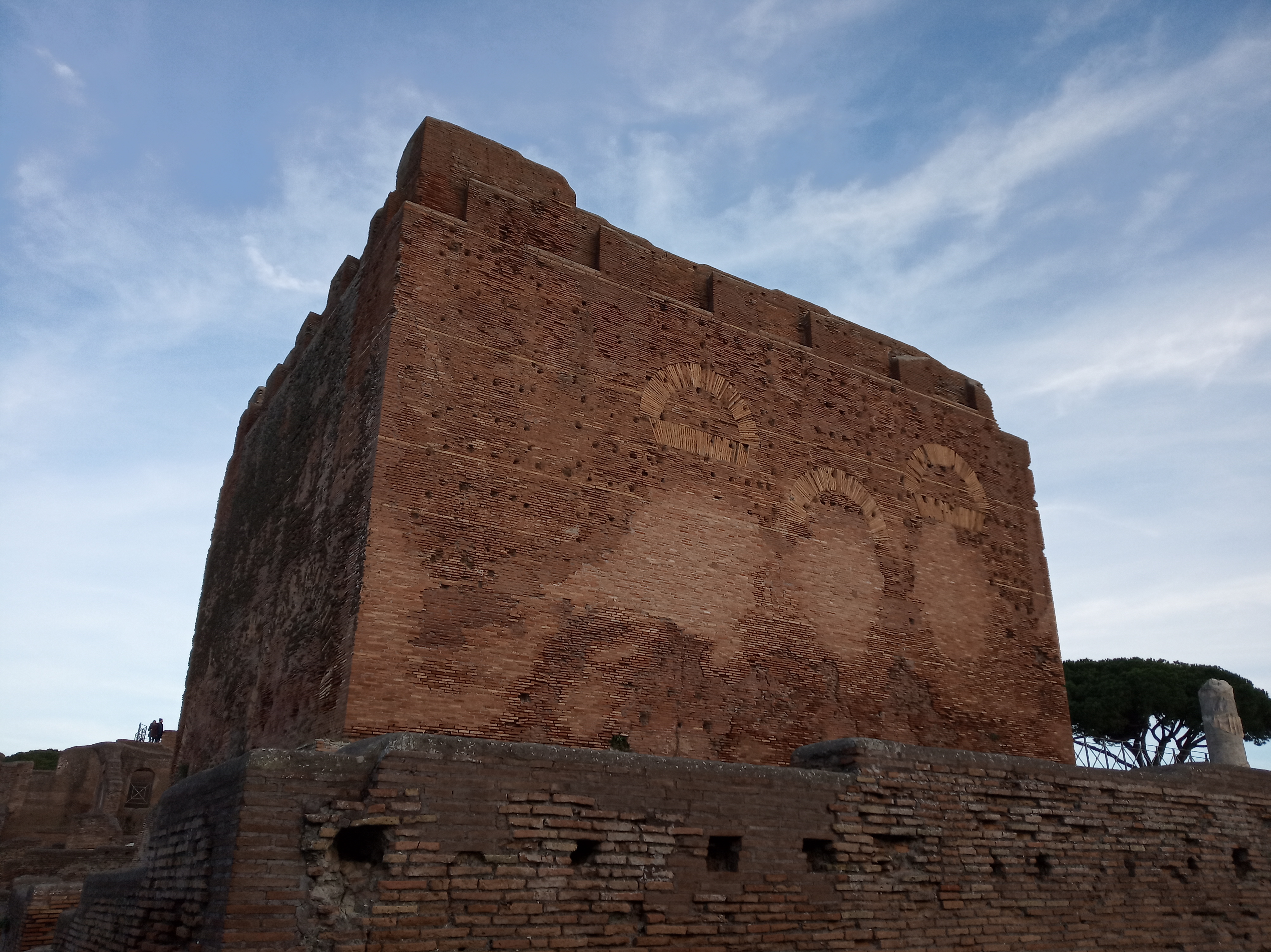 Location: Italy
Personal overview
It was the first Sunday of the month, which, for many regions in Italy, means that the tickets for most of the state museums and sites are free of charge. It was around 11:00 a.m when my friend has called me and invited to have a walk out of Rome in the so called "Parco Archeologico di Ostia Antica". And as you might have understood by the theme of our project - I am ALWAYS happy to escape from the city. :)
We took it super easy and were at our meeting point at around 13:45. We got on a train at Piramide station, and after ≈40 minutes were at the entrance to the park, which expectedly was free of charge. I have to say that I was afraid to find it as overcrowded as most of the statal museums on the first Sunday of the month, but surprisingly it was quite spacious. Maybe because of its' enormous size?.. Or because the season is still low?
Anyhow, we had a super-peaceful and relaxing afternoon, walking among very-well preserved ancient Roman buildings and the Italian futuristic stone pines.
It was exactly what was needed after a stressful and busy Modern Roman week.
I would definitely be back there, either for an intense few-hours hike or a chill-out wine-and-drawing session.
P.S.: food and beverages are to be brought with you, as the last restaurant has stopped its' activity hundreds of years ago. AND please check below the opening hours.
When to go: Autumn, Winter, Spring (to avoid hot or rainy weather)
Fees: 12€, free on the first Sunday of the month ( Opening Hours & Prices. )
Can it be reached by public transportation? Yes
Travel duration:
≈40 minutes by train, 20 minutes by car.
Website
Transport
A train from Piramide station (/Ostiense /Porta S. Paolo), departs ≈ every 15 minutes, costs 1.5€.
Where from:
from Rome, Italy.
comments powered by

Disqus